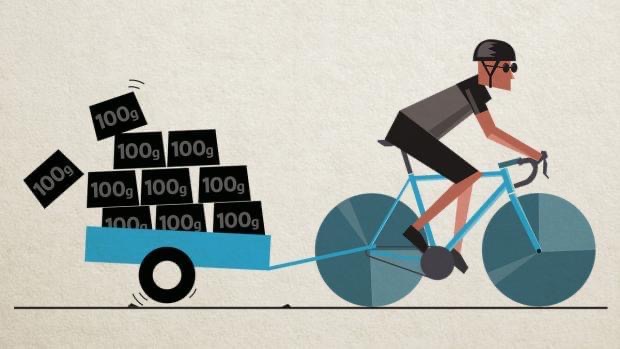 Losing WEIGHT to ride faster?
June 23rd, 2020 by
paulhart
Did you know… at 230watts with a standard position and fairly decent bike you will ride a 10mile TT on the E2 in:
23:28 (70kg)
23:43 (80kg)
23:59 (90kg)
If losing weight makes you healthier, happier and more confident then you can multiply this 15sec time saving x 6 because your motivation will be sky high leading to far greater training, improved sleep etc.
BUT… If losing this weight makes you stressed, weaker, causes your training to suffer because you have no energy, reduces your sleep quality (because you can't sleep when you're hungry), causes depression…. then guess what, YOU WILL GO SLOWER!!!!! In fact, it will probably cause you to miss races all together and probably lose the enjoyment the sport used to give you.
At some point your power will reduce as your weight reduces too, so those 15 secs will dilute based on the reduced power. If you want to improve at cyclocross, road racing, hilly sportives, racing your mates up hills, then weight will have a far greater bearing on the outcome, but if you dream of a time trial PB, you will be very pleased to know that weight isn't the deciding factor.
Get yourself to a healthy weight, and be happy with that.